'Energy: Damo Suzuki'
In 2014 legendary musician Damo Suzuki was diagnosed with colon cancer. Energy is a unique and intimate portrait of his life as he confronts a life-changing illness and attempts to continue his never-ending tour.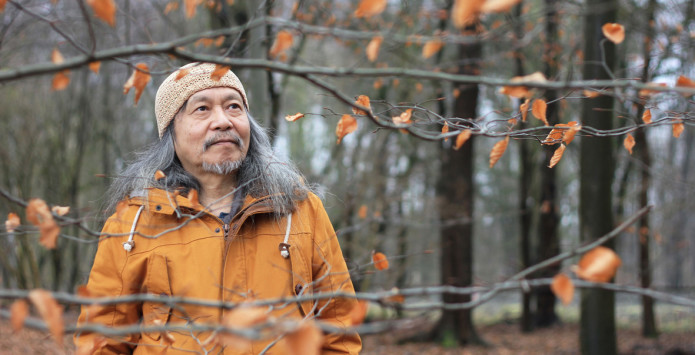 Directed by Michelle Heighway 'Energy' are currently crowd-funding, with the film due for release in December 2019.
Although Damo's struggle with his health provides the film's main narrative arc, 'Energy' also examines the past, present and future of this highly influential musician's work, whilst also capturing his singular outlook on art, protest, lifestyle and alternatives to mainstream thought.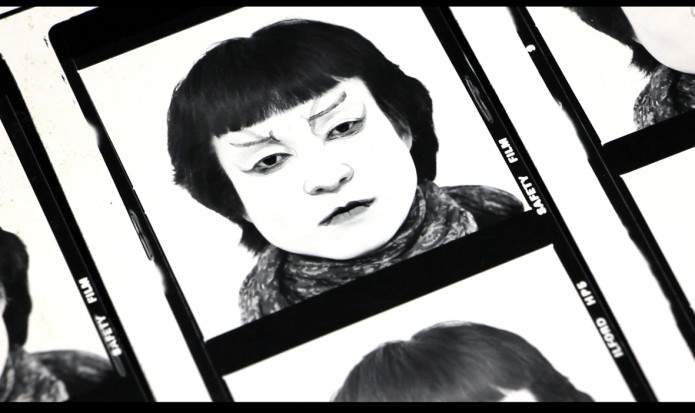 Equally prominent in the film as an intimate depiction of the loving care given to Damo by his partner Elke Morsbach and their home life together.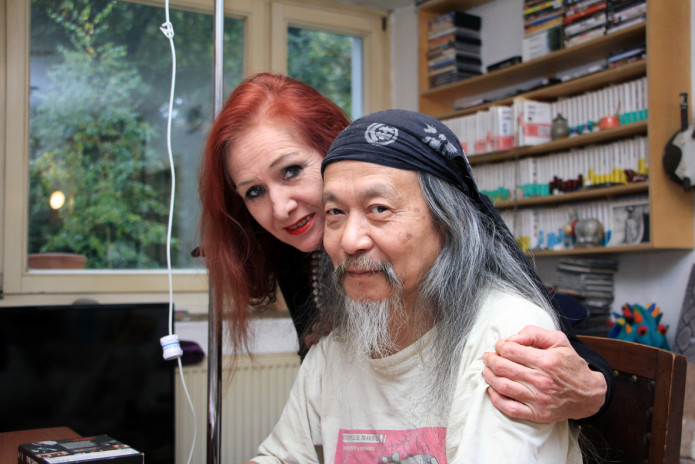 Damo Suzuki and Elke Morsbach
As Suzuki fights cancer we're taken on a colourful, thought provoking, humorous and free-thinking journey, which often finds the viewer willing the strength for Damo to survive the operations and begin his beloved touring again.
With animation of Damo's lucid, hospital bed dreams of starvation, riding on motorbikes for food, old cartoons, hypnotised brainwashed birds, fancy hats, mini skirts and medication, Michelle pieces together a beautiful portrait. This is augmented by vintage archive footage and access to his carefully preserved treasure trove of memories, made up of old photos, drawings, posters and more.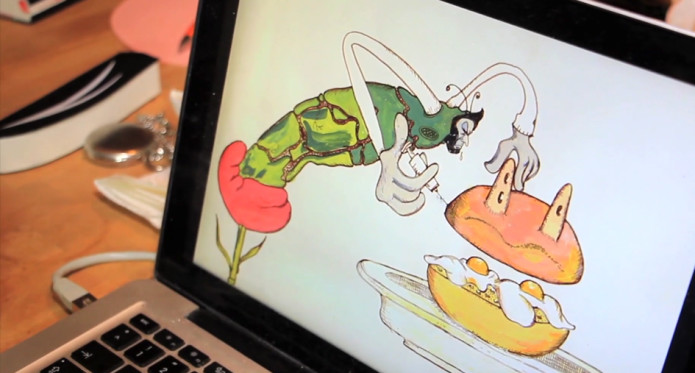 "This documentary is a wonderful story of hope and survival. It's a personal portrait of the life and times of a nomad, poet, unique performer on his very inspiring journey. This has been a really compelling experience that has changed me on so many levels; and I feel this will transfer to the audience", concludes Heighway.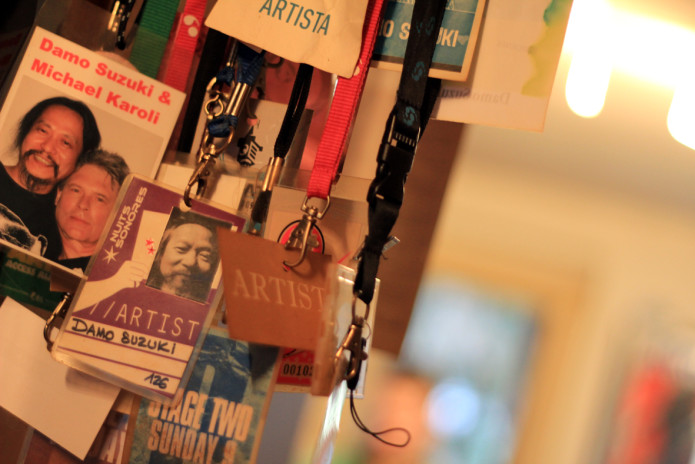 The enigmatic Suzuki was found by the now seminal band CAN in the streets of late '60s Germany, praying and performing bare chested in jeans with long black hair. Impressed and inspired, they asked him to play a show with them that night, with no rehearsal. He did, and the rest is history; this was a pivotal point for Damo and his sense of outsider art, centred around creating and performing with no plan.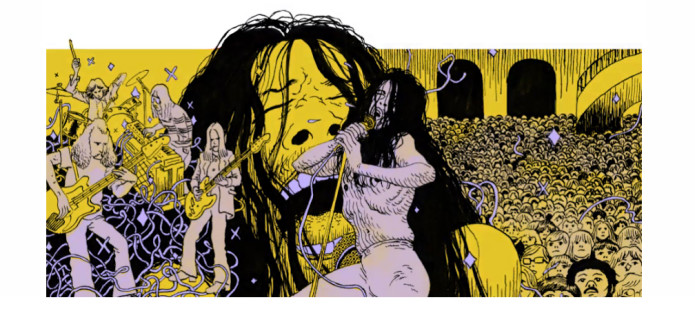 (Image above taken from
RedBull Academy
. Damo shared a great set of sketches which re creates Damo's back story from the 70's , which was another factor that inspired animation within the feature documentary)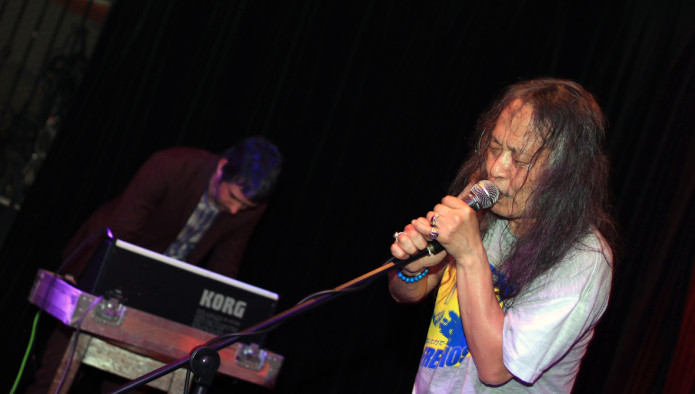 Suzuki is renowned for playing shows that are never rehearsed as part of a never-ending tour with
Damo Suzuki's Network
, a constantly changing line-up of band members who act as 'sound carriers'. Damo had been touring the world doing the above for 20 years, before it came to a halt when he was diagnosed with cancer in 2014.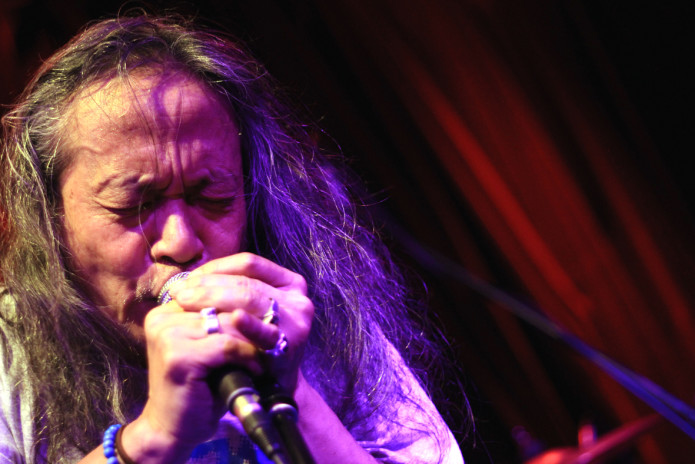 Damo Suzuki's never-ending world tour has resulted in some of the most spontaneous and exciting shows in modern music, with the singer enlisting on-the-spot backing bands in cities across the world.
Michelle Heighway runs the independent production company i4visuals. Michelle is known for her critically acclaimed documentary
Mr. Somebody?
, which is also a rare intimate portrait that took place over 4 years, this was premiered at Sheffield Doc Festival 2014.
To donate to the film: https://www.indiegogo.com/projects/energy-a-documentary-about-damo-suzuki#/