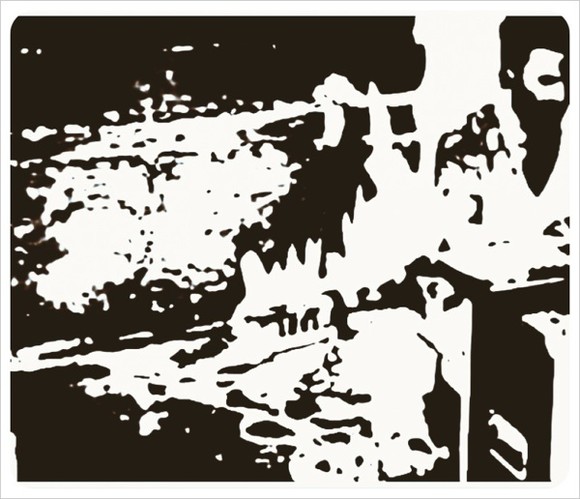 One time K Salvatore member turned operative in New York's sage institution of freaky outsider free action, the
No Neck Blues Band,
Pat Murano has been quietly turning out a series of acutely immersive electronic environments as part of a 12 LP series exploring the Zodiac.
Decimus 4
is actually his seventh LP under the
Decimus
moniker, since they've been deliberately issued out of sequence to maximize collector confusion. Prior Decimus outings on Murano's own
Kelippah
imprint as well as
Holidays Records
and the
Alga Marghen
sublabel Planam responsible for this entry in the series have felt informed by both first wave Krautrock electronic merchants like Kluster and Seesselberg and the slurred, murked synth loop manipulations of post-industrial pioneer Maurizio Bianchi.
4, however, adds a whole 'noter sense of dimensionality to the Decimus equation, with glistening arteries of coiling and unfurling analog synth micro-activity doing a quicksilver slither through the more dominant gurgle surges of Murano's ever-modulating mix to increasingly reality-dissolving ends. Warning: this might cause spontaneous ejaculations among those inclined to palpitate over the likes of Sunroof! and Astral Social Club, so keep your hankies handy and steady yourself for the pore-penetrating kosmiche onslaught.